Once upon a time...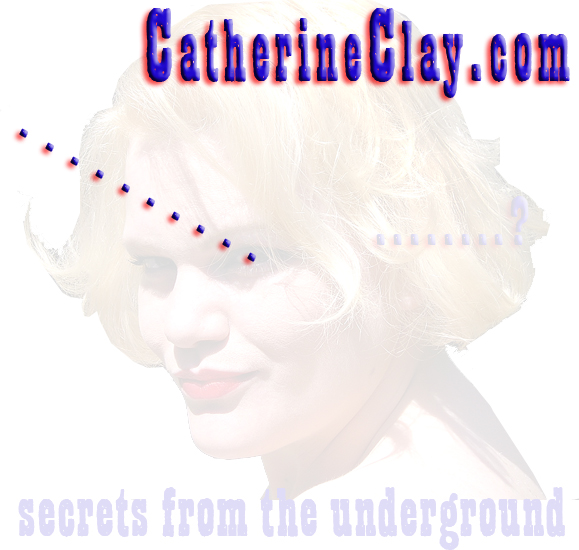 My name is Catherine E. Clay. Once upon a time I used to be a Photographer, Writer, Web Designer and sales woman. Tragically I am now a brain tumor activist and all I can do is talk on the phone. I live in Los Angeles. Before Syringomyelia robbed me of my life I blazed through 14 countries. I speak Russian fluently. In 9 years this remains to be the most powerful site.
I've been to Hell. I've conquored my pharma grade smack lifestlye
I've been bitch slapped by the Universe 9-11-12. And 6-6-12 (even though it equals 0 I yam still a gemini born on 6-1)
Some legends are born that way.
some legends are manugactured.
and still others are made in all kinds of hidden ways and means.
But my truth is that I love you all. Aliens ESPECOALLY to the u.s. of a.